Our Products
WEC Group offer a range of products for many different industries including security, educational, industrial, home improvement, landscaping, food and the emergency services.
CCTV Poles and Towers
CCTV Towers, Poles, Columns, Cabinets & Accessories
WEC CCTV have for many years been regarded as the market leader in the European closed circuit television (cctv) mounting equipment sector. We have over 30 years of expertise in the concept, design and manufacture of cctv mounting solutions including camera poles, camera towers and camera columns.

In conjunction with a highly innovative and skilled engineering background can offer a solution to virtually any metalwork problem. Utilising the very latest that technology can offer within the fabrication industry ensures WEC CCTV remain the unrivalled number one.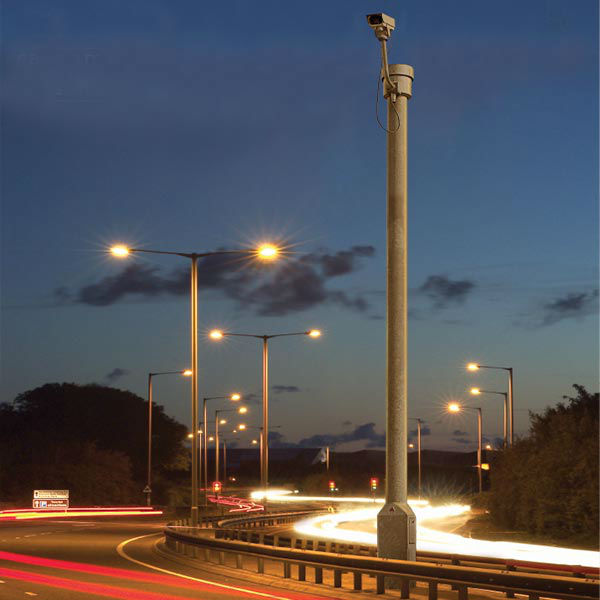 Street Furniture
Stainless Steel Benches, Seats, Bollards, Litter Bins & Cycle Stands
Benefiting from over 35 years experience acting as the manufacturing arm of various leading street furniture companies, WEC has recently introduced their very own range, Goose Foot Street Furniture, which is becoming increasingly popular for town centres and recreational parks accross the UK.

Specialising in the manufacture of seats, backless benches, bollards, finger posts, cycle stands, tree grilles and bandstands in mild steel and satin polished stainless steel, Goose Foot Street Furniture is backed up by WEC's extensive experience supplying local authorities and landscape architects.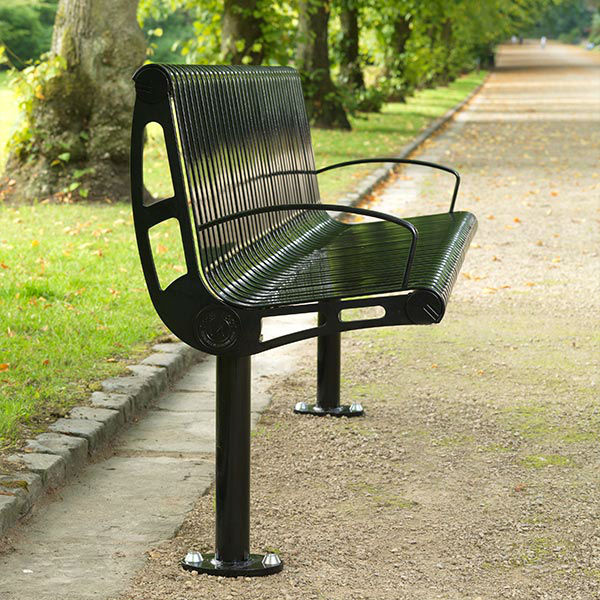 Vacuum Cooling
Vacuum Coolers, Vacuum Pump, Refrigeration Plant
WEC Cooling is a division of WEC Group offering Vacuum Cooling solutions. Our expertise in vacuum cooling is drawn from the construction & installation of vacuum coolers worldwide since the late 1980's. We operate through a network of agents and service companies as well as directly from our main factory, which is located close to many of the UK's major motorway networks.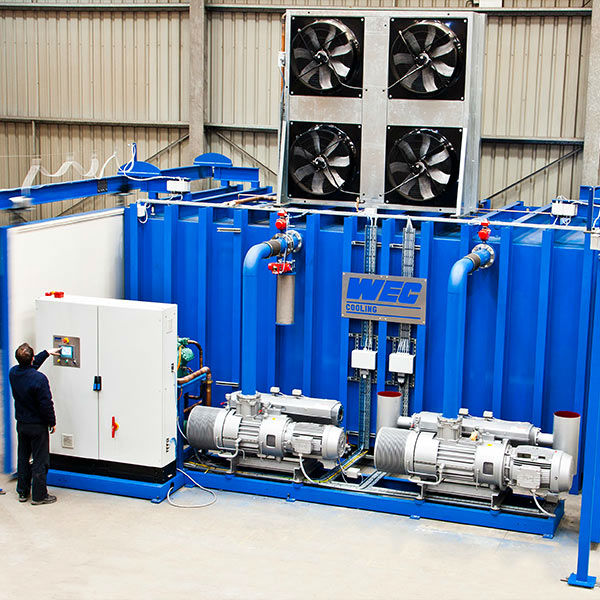 Workshop Machinery
Educational & Industrial Workshop Machinery
Clarendon by WEC (previously known as Hi-Spec Machinery) manufacture various heavy duty abrasive workshop machines and lever presses for both the Industrial and Educational sectors. Customers include general engineering workshops, service engineering, petro chemical industries, wood working machinists, schools & universities, Ministry of Defence and many others.

The entire range of workshop machinery products are manufactured to exacting standards, utilising only the best of materials & supplies and crafted by qualified engineers to provide quality products.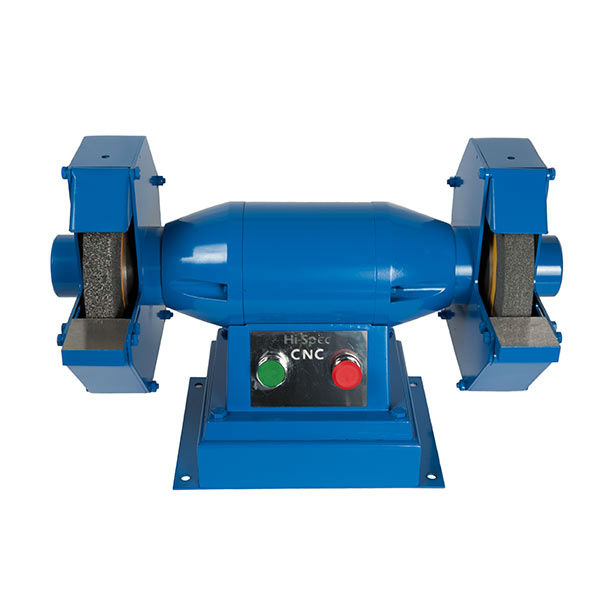 Diving, Hyperbaric and Subsea Equipment
Commercial diving equipment & hyperbaric chambers
Submarine Manufacturing & Products (SMP Ltd) manufacture and supply commercial diving equipment such as saturation diving systems, air systems and diver control panels as well as hyperbaric oxygen and decompression chambers to many industries worldwide.

In addition, SMP stock and supply a wide range of Kirby Morgan diving helmets, spares and accessories at competitive prices.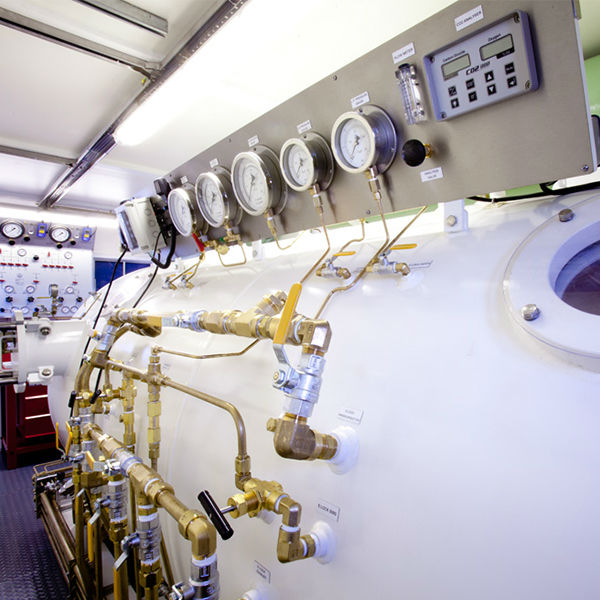 Ambulance Tail Lifts
Hi-Spec Tail Lifts
Hi-Spec Tail Lifts provide a number of patient tail lifts to the emergency services industry including 350kg and 500kg patient lifts as well as its unique and innovative Flatform lift which keeps the patient horizontal at all times. They also provide non-powered ramps and fabricated & formed components.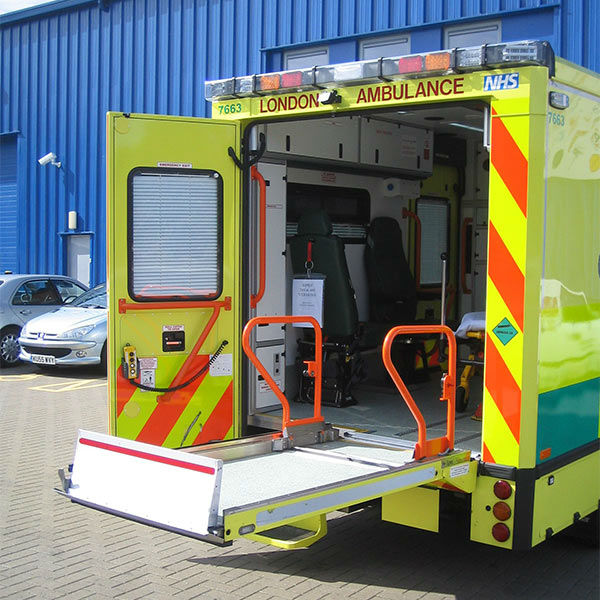 Plinth Vac
The new Concept in Kichen Cleaning - Plinth Vac is Straightforward to Fit, Quick to Use & Effortless to Empty!
WEC Group manufacture the Plinth Vac in association with Tidymatic International Ltd. The innovative and unique design of the Plinth Vac enables you to clean efficiently and effectively without the hassle of plugs, wires, and lugging heavy hoovers around; the vacuum nestles discreetly in the unusable space behind the plinth of a kitchen unit, freeing up valuable storage space!

Sweep the kitchen gathering debris in-front of the unit, activate the vacuum by tapping the metal face-plate with the head of the brush, and sweep the dirt into the unit - it's as simple as that!