Tube, Box Section & Open Profile Laser Cutting
WEC Laser provide quality subcontract laser cutting of tube, box section and most open profiles such as angle and channel, as well as plasma cutting of large diameter pipes.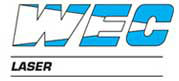 Our state-of-the-art tube lasers enable us to provide tube and box section cutting up to a maximum envelope size of up to 220mm diameter, 6m length and 12mm thick for mild steel (6mm thick for stainless steel and 3mm thick for Aluminium). Our Rotolas capability also allows us to laser cut tube up to Ø370mm x 3000mm long (Ø260mm x 260mm for box section)

With two in-house tube laser cutting machines working around the clock, we have the ability to cut tubes and profiles with large diameters and wall thicknesses without sacrificing quality or productivity.

Our laser tube cutting machines cuts complex contours without touching the tube, producing a quality, scratch free component. Thanks to investments in the latest state-of-the-art laser cutting machinery, there is virtually no refinishing required.

Following recent investments in a robotic plasma tube cutting machine, we now also have the capability to cut large diameter pipes of up to 8000mm length x 1000mm diameter x 40mm wall thickness.

Please view our full Capacity List for more information on our tube laser cutting capabilities.
Laser Tube Cutting Services:
For tube cutting enquiries, please contact us on:
T: 01254 773 718
E: info@wecl.co.uk