CCTV Poles, Columns, Towers & Accessories
WEC CCTV is an industry leading manufacturer of camera mounting solutions including poles
towers and columns as well as outdoor cabinets, brackets and accessories for the security,
highway and commercial sectors.
We also have a specialist export division and export products worldwide, with a strong focus on the Middle East, Africa and mainland Europe.
CCTV Poles
Wall & Corner Poles, Trolley Poles and Highway Structures
Our range of CCTV poles include fixed and and tilt over tubular columns, fixed and cabinet based trolley poles as well as Highway CCTV structures including the HSTP Square Trolley Pole, Cantilever Poles and Gantry Mounts.

Our camera poles are available as custom/bespoke versions tailored to the customer's requirements and in various paint finishes to match any surrounding scheme..

We work closely with the Highways Agency and are accredited to supply motorways structures in accordance with the National Highway Sector Scheme 6.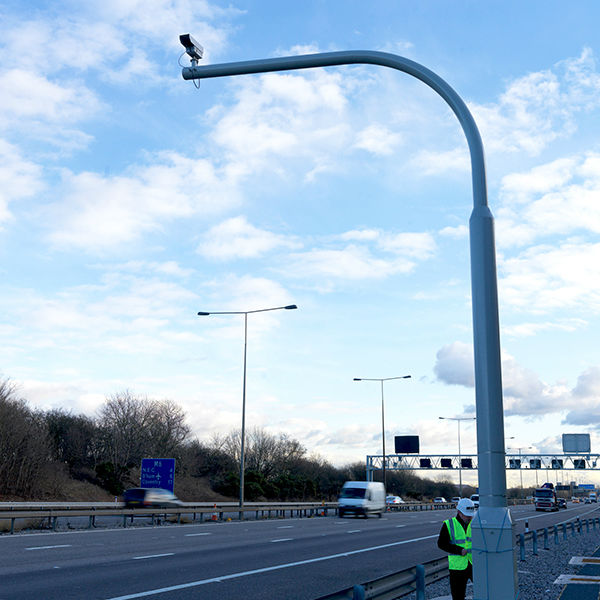 CCTV Towers
Fixed & Tilt-over Lattice Towers
Our fixed and tilt-over lattice camera towers are a cost effective solution enabling customers to achieve desired camera height.

The fixed lattice CCTV tower is the most popular, available with off the shelf heights of up to 10 metres or as a bespoke item in excess of 20 metres. With a rigid triangular lattice structure, it ensures excellent stability.

Our WD range of tilt-over lattice towers are an ideal installation where health and safety is paramount, whereas the WDT range is ideal where stability is paramount. Each of the products can be serviced at ground level to ensure ease of camera maintenance.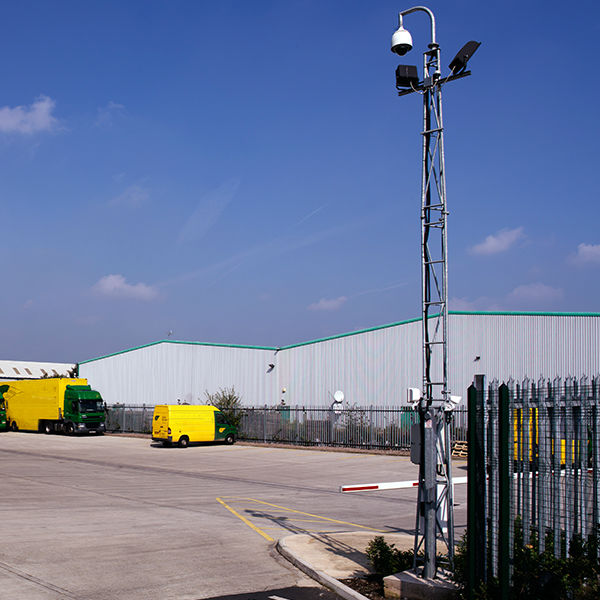 CCTV Columns
Tubular, Square, Decorative, Cabinet based & Vandal Resistant
We have an extensive range of CCTV Columns available, including fixed, tilt-over and direct burial tubular and square columns. All of which are cost effective, low maintenance and engineer friendly. Our decorative columns such as victorian style, lamp post and stainless steel are most desirable where aesthetics are of prime importance and suitable for town centre regeneration schemes.

Further to these options, we also manufacture fixed cabinet based columns which are ideal for urban CCTV schemes as well as tilt-over columns which allow safe camera maintenance at ground level

Vandal resistant CCTV columns are also available where there is a risk of vandalism, made with high duty grade steel and an integral lockable cabinet base.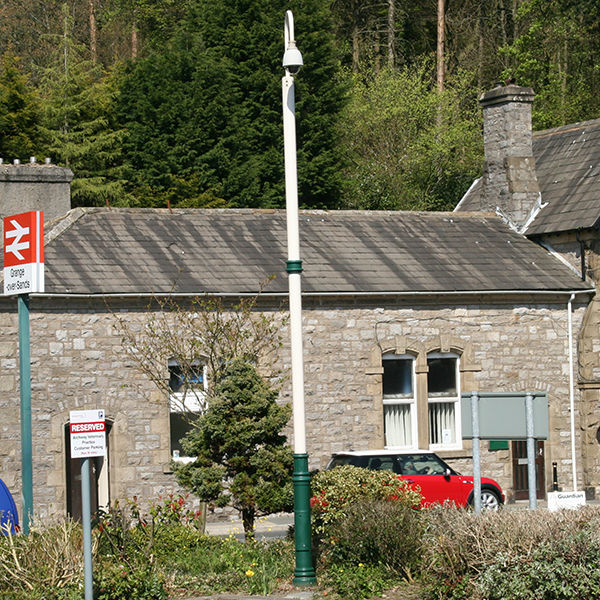 Brackets & Accessories
External & Anti-Climb Brackets, Pole Mounts and Roots
Our range of brackets encompasses dome mounting brackets, swing in brackets, external brackets, anti-climb brackets and miscelleaneous accessories including clamp-on ladder rests, card reader/access posts, telemetry clamps and more.

We also offer a range of CCTV accessories to complement our camera mounting product range including column spacers, Redwall mounting brackets, housing brackets and roots.


Cabinets
Road Side Cabinets
WEC CCTV offer an extensive range of road side and bespoke cabinets made to your specific requirements.

Our standard road side cabinets are available in a range of sizes and manufactured at our in-house facility from materials including stainless steel, aluminium or with a galvanised finish. Also available in a selection of colours, they also include a wide range of hardware and can be fully wired and terminated.

In addition, we have the capability and expertise to manufacture road side cabinets to customer drawings and also offer a design service to produce cabinets to your exact specifications.