Signal Structures, Gantries, Electrification & Cantilevers
WEC Rail is a leading force in providing innovative design, fabrication and installation of signal structures, gantries, electrification & OLE structures, single & two track cantilevers, electrical enclosures, CCTV poles & towers and rolling stock metalwork.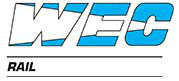 Offering a one-stop-shop service for our customers in the rail industry, we have proven experience and capability of taking a project right though from the initial design stage to the manufacture and installation of the completed product.

Signal Structures
We specialise in signal structures, straight post signal platforms, track side signals, gantry and cantilever type structures for the railway which are all designed with the view of 'ease of installation'.

We provide a variety of signal structure options including one, two, three, four, five or six-track portal gantries, one and two-track cantilevers and single-post signal structures. Additionally, to further demonstrate our commitment to the industry, we provide Form B and Category 2 structural calculation checks.

Features:
In-house Team of Designers offer Form A, Form B structural Calculations and Cat 2 checks
On-site access to all the latest fabrication, laser/waterjet/plasma cutting and machining technology
Quality
Thanks to continuous investments in the latest sheet metal and robotic welding technologies, as well as a robust quality system, our specialist divisions have achieved
BS EN 15085 Class 1-4
,
ISO 45001:2018
,
ISO 14001:2015
, and
BS EN 3834-2
accreditations for passenger rail and freight wagons. We are also a supplier of Category 1 safety critical parts such as Bolsters, Bogie Frames, Body Shell Components and Fuel Tanks. For more information on our accreditations, visit our
Quality page
.
View our case studies below to see more of our completed projects.
Electrification
We are actively involved with rail electrification contracts and are a leading manufacturer of overhead steel poles for light rail transit systems and Overhead Line Electrification (OLE). We also manufacture and supply Single Track Cantilevers, Two Track Cantilevers, Portals and Anchor Portals in-house as well as four angle fabricated TTC bridges for some of the biggest rail contractors in the UK.
WEC Group were also heavily involved in the manufacturing of England's first modern street-operating light rail system in 1992 and have since completed dozens of large tram network and electrification projects across the world.
CCTV Poles, Towers and Mounting
WEC Group is also the UK's leading manufacturer, supplier and designer of CCTV camera poles, brackets and associated equipment. The company offers both standard and custom-designed products, which are now easily recognisable across many of the UK's major highways, railway networks, as well as level crossings CCTV, rail station carparks and platforms.
With a wide range of additional security products such as security bollards, anti-vandal protection cages and anti-climb mounts, the group manufactures essential protection for CCTV Systems that are essential for the day-to-day running of the rail lines. For more information about our CCTV Solutions, please visit our new
WEC CCTV
website.
Railway Bridges & Staircases
We are experts in the fabrication of railway bridges and staircases and can offer a fully comprehensive manufacturing service from design through to fabrication. We have manufactured many 'Access for All' bridges, walkway bridges and cable bridges which are designed with the view of ease of installation and passenger use.
Rolling Stock Metalwork
WEC Rail also delivers high-quality
rolling stock metalwork
including structural metalwork, underframes, electrical enclosures and body end cubicles for large Rail OEMs and Prime contractors such as Bombardier Transportation and Hitachi Rail to name but a few.
As the UK's largest laser cutting and fabrication company, we have dedicated aluminium welding clean zones focussed solely on rolling stock metalwork and we also carry rail specific materials such as approved earth bonds and fasteners, working closely with world-class component manufacturers to ensure the highest level of quality.
Case Studies
Project: Bromsgrove Corridor
Client: ABC Electrification & Network Rail
Location: West Midlands
WEC Rail fabricated Main Steel and SPS (Small Part Steelwork) for the Bromsgrove Corridor Electrification Scheme.

Scope Supplied:
Single Track Cantilevers
Two Track Cantilevers
Portals and Anchor Portals
Four angle fabricated TTC Bridges (Twin Track Cantilever Bridges)
Project: Manchester LRT Metrolink
Client: Balfour Beatty
Location: Manchester
Manchester's MetroLink was England's first modern street-operating light rail system. Opened in 1992, it incorporates the features of heavy rail and trams and was the countries pinoeering 'modern-era' system.
Commissioned by Balfour Beatty and Brecknell Willis in 1992, WEC Group has fabricated all the poles for Manchester Metrolink including the recent extensions (2011-2018).
Project: Signal Structures
Client: Birse Rail on behalf of National Rail
Location: South Wales
WEC Group began the fabrication single posts, cantilevers and gantry signal structures in April 2013 and installation began in the southern region of Wales in November 2014. This project is an ongoing contract for Birse Rail on behalf of National Rail.


Rail Structures/Products: