Goose Foot Street Furniture
With over 30 years' experience in the industry, Goose Foot is widely recognised as the go-to steel fabricator of bespoke street furniture solutions for urban realm and regeneration projects across the UK's public and private sectors.
Goose Foot work closely with landscape artists and architects, building contractors and local authorities to custom-build furniture either in batch orders or as one-off bespoke products. Our products include:
Bespoke Street Furniture
Custom-built Street Furniture
Goose Foot is a specialist manufacturer of high quality street furniture products and we work closely with local councils, landscape architects and tier one contractors to custom-build products either in batch orders or as one off bespoke products.

Each street furniture product is manufactured and powder coated at our in-house facility using state-of-the-art laser cutting, fabrication and powder coating methods.

By offering a one-stop-shop manufacturing service, we are able to provide our clients with the most cost-effective street furniture solutions for UK urban realm and regeneration projects.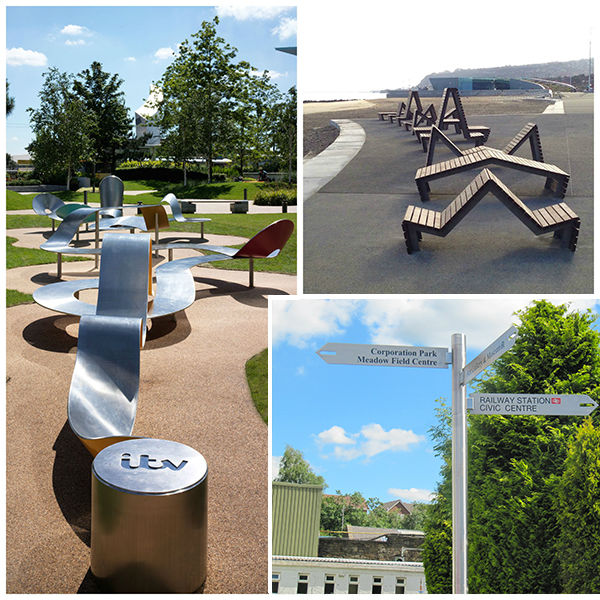 Seats/Benches
Stainless Steel, Mild Steel, Timber Slatted & Curved
Goose Foot's range of outdoor seats and benches are available in stainless steel or mild steel and powder coated to any RAL colour to match the surroundings.

We also manufacture a range of modular curved seating which can be made to any length and modified to suit your specifications. The curved seats and benches are available as inward or outward facing or as a circular tree seat.

In addition, Goose Foot specialise in the manufacture of bespoke and timber slatted seating built to your specifications.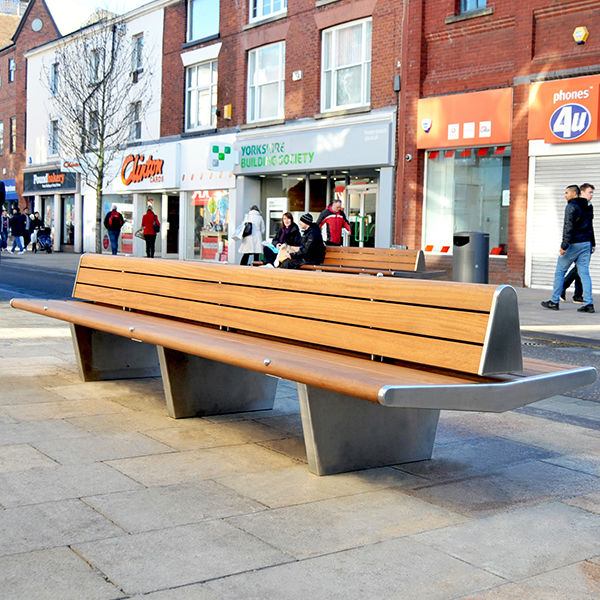 Cycle Stands
Sheffield Cycle Stands & Bespoke
Our stainless and mild steel cycle stands have been styled to blend in with any surroundings.

With either a satin polished stainless steel construction or mild steel hot-dip galvanised and colour coated, strength and durability are built in and the design may be adapted to suit ordinary cycles with wheels of any diameter.

To complement the Sheffield Cycle Stand range, we also offer bespoke cycle stands which can be powder coated to any RAL colour as well as laser cut to feature intricate designs and logos.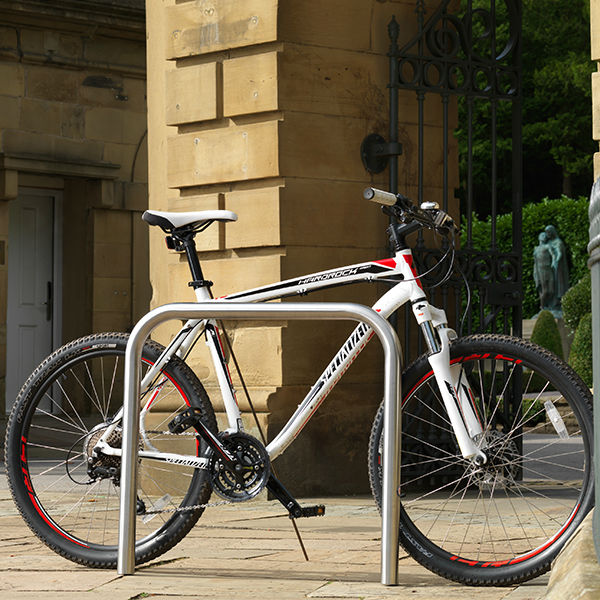 Tree Grilles
Tree Grilles with Laser Cut Designs
Tree grilles have an important role to play in maintaining healthy tree pit conditions. Engineered using mild steel or stainless steel to offer the highest level of tree protection, these robust tree grilles are able to withstand heavy footfall whilst preventing access to the roots and trunk.

Available in a wide range of shapes and sizes to suit your specifications, each tree grille is built to complement the surrounding landscape.

Our bespoke tree grilles are available in stainless steel or mild steel and powder coated to any RAL colour. Custom logos and shapes can be integrated to match any urban realm regeneration scheme.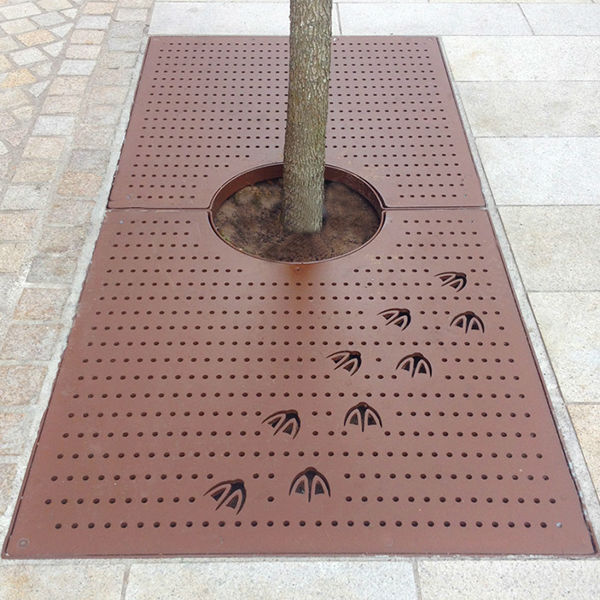 Bollards
Flat top, Slant-Top, Round Security, Hydrant
Whether it's for protection, direction or information, strategically placed bollards perform a hugely valuable function.

Goose Foot's stainless and mild steel bollards come in various shapes and sizes - be it flat top, slant top, directional or hydrant.

Optional reflective tape and Chain Eye are also available for all bollards in our range.