Engineering & Fabrication Services in Staffordshire
Engineering & Fabrication Services in Staffordshire



Profiling, CNC Machining, Fabrication & Finishing Services
WEC Group Ltd has expanded its operations to the Midlands, becoming one of the largest engineering and fabrication companies in the UK.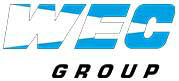 With over 38 years' experience in the industry, the new office in Dunston, Staffordshire has been opened to improve working relationships with customers in the area, and we are now ideally placed to serve a nationwide customer base.
The Dunston Business Village sales office is located in the midst of the West Midlands off Junction 13 of the M6, working in-line with the company's Coventry-based subsidiary HTA Group.
The range of subcontract manufacturing services we offer in the Midlands include:
Laser & waterjet cutting
Sheet metalwork
Steel fabrication and robotic welding
CNC machining
CNC punching
Plasma cutting
Shot blasting, powder coating and wet painting
Coded welding
Large machining
Tube cutting
To learn more about WEC Group's capabilities, please visit the
manufacturing services
page.
WEC Group is committed to
quality
and operates within ISO 9001:2015 requirements, is AS/EN 9100 Aerospace Accredited for laser cutting, waterjet cutting and CNC machining, works to ASME 8 Coded Welding Standards and has achieved full compliance with BS/EN 1090-1 Structural Steel CE Marking.
Spanning across 600,000 sq. ft. of manufacturing floorspace, WEC Group is well placed to meet your engineering requirements and provides services across a broad range of industries such as Aerospace, Defence, Nuclear, Rail, Oil & Gas and Marine.
To discuss your subcontract manufacturing enquiries, please contact us on:
T: +44 (0)1785 711 643
E: info@wecl.co.uk