Supporting the Community
WEC Group has made a pledge to support to the local town of Darwen which has been home to our many successes since being founded in 1979.
We support/raise money for local charities and communities in the surrounding area by taking part in a range of activities and events throughout the year. We also undertake projects to benefit the local community every year, free of charge.
Some of the causes we support include:
Oliver's Neuroblastoma Appeal
WEC Group's Blackburn and Darwen divisions are supporting Oliver's Neuroblastoma Appeal as its Charity of the Year 2018.

Oliver was diagnosed with stage 4 high risk Neuroblastoma, an aggressive form of childhood cancer, on his third birthday. He has started his chemotherapy treatment, but his family need to raise £200,000 for Immunology which is not available on the NHS.

Research suggests that this treatment will give Oliver a better chance of the cancer not returning if he is able to access this after his initial treatment has been completed.

We will one again hold multiple fundraising events throughout the year to support the cause, including an annual corporate golf day and staff fundraising events such as raffles, races and cycle sportive. To learn more about Oliver's Neuroblastoma Appeal, please visit the Facebook page.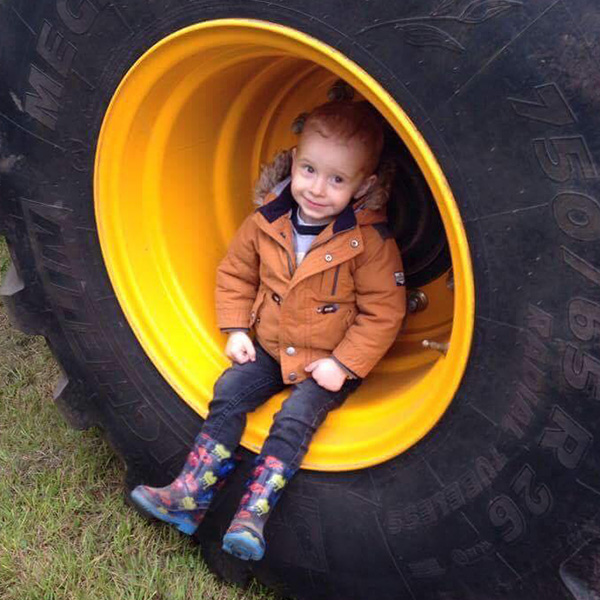 Kidscan Children's Cancer Research
WEC Group has organised and taken part in a number of fundraising activities for Kidscan Children's cancer research throughout 2017, raising over £1,800 in total.

By funding research into drug treatments and support programmes designed with children in mind, Kidscan is reducing both short and long term side effects of cancer in childhood. Scientists are developing treatments which are less damaging to the bodies of children and young adults whilst retaining the effectiveness of many current treatments.

Some of the fundraising activities we have taken part in include the WEC Group 'Ground to Tower Walk' which raised £779 altogether. Team WEC also took part in the Ron Hill 10k in March and raised a fantastic £664, and Graham Forrest who works at WEC Laser also completed the Olympic distance Abersoch Triathlon in the soaring June heatwave, helping to raise £357 for the charity.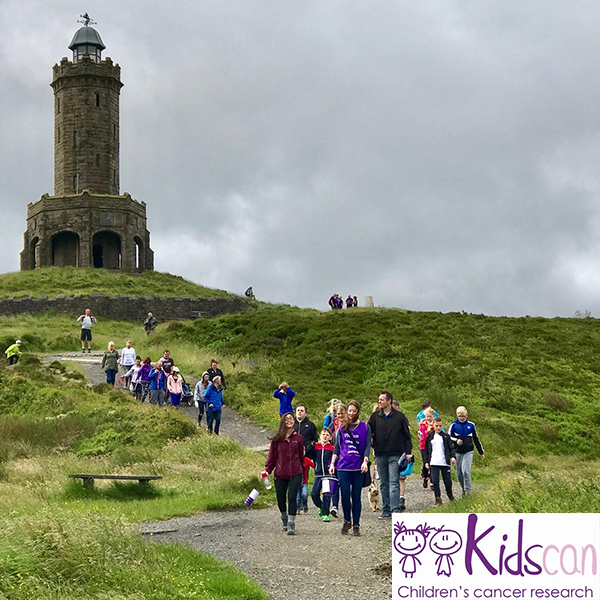 Moo Bears
WEC Group has announced that it will support four-year-old Oliver Dean Callis (Moo Bears) as its Charity of the Year 2017.

Oliver was born on 6 January 2013 with Downs Syndrome and four holes in his heart. He also has cognitive problems, accompanied by Nystagmus and squints which affect his sight, as well as Hypotonia (poor muscle tone).

Moo Bears was set up by Oliver's father, Scott Callis, to secure his son's future. To assist with the fundraising, Scott also launched LED Lighting Solutions – a brand new company with all proceeds put towards the charity, enabling Oliver to live as independently as possible in the future.

We will one again hold multiple fundraising events throughout the year to support the cause, including an annual corporate golf day and staff fundraising events such as raffles, races and cycle sportive. To learn more about Moo Bears, please visit the Facebook page.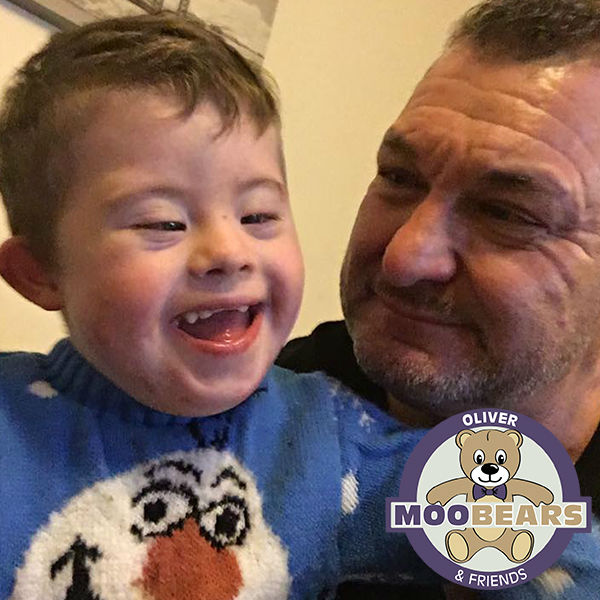 Theo's Warriors
Theo's Warriors was WEC Group's chosen Charity of the Year for 2016 - a charity supporting six-year-old Theo Power from Blackburn who was diagnosed with stage 4 high risk Neuroblastoma, an aggressive form of childhood cancer as well as families affected by the illness.

Throughout the year we organised and took part in a range of fundraising events and altogether raised over £8,000. This included our annual Charity Golf Day where we raised £3,490 with a generous offer of £3,000 match funding from Barclays, as well as charity bike rides, races and more.

Theo's family needed to raise £250,000 for potentially life-saving treatment (only available in America) as it could prevent a relapse. He is now undertaking the treatment and has increased his chances of survival from 66% to 90%.

We also took Theo for a helicopter ride in our Managing Director's chopper to raise his spirits before going back to hospital for further treatment.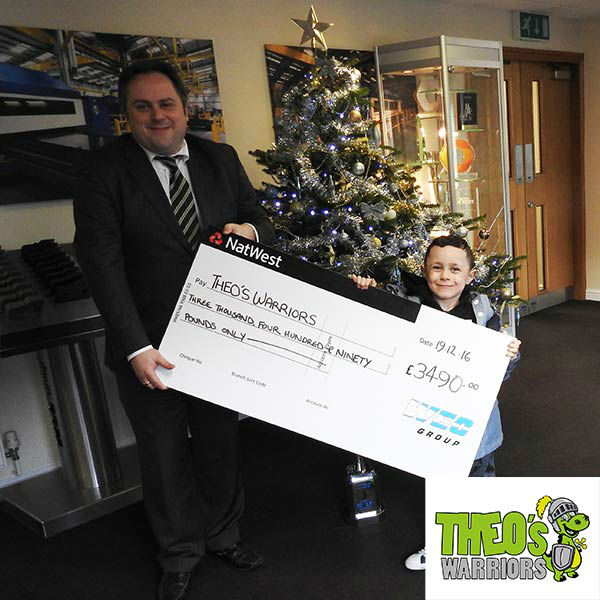 Nightsafe
Nightsafe is a local charity that provides holistic services to homeless young people aged 16-24 in the Blackburn and Darwen Borough.

As our chosen Charity of the Year 2015, we raised a total of £3,000 for Nightsafe at our annual Charity Golf Day and invited a representative from the Charity to raise awareness. The total amount raised was then brought up to a total of £4,000 thanks to a generous match funding of £1,000 from Barclays

Our staff also raised extra money for Nightsafe when they took part in the Blackburn 10k Winter Warmer Race earlier in the year.

The money we raised in July 2015 was enough to provide 2000 breakfasts or 160 nights in the shelter for young homeless people. - Full story here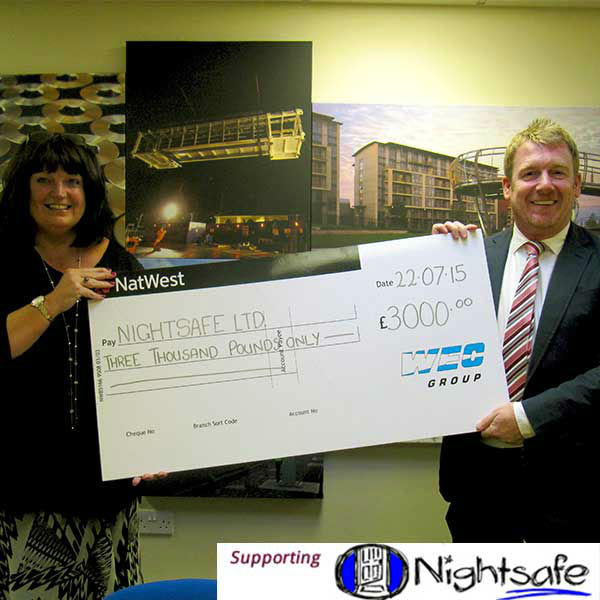 North West Blood Bikes
Our staff raised £712.79 at our Christmas Raffle for North West Blood Bikes and for a Headstone for Kevin Burnett, an 11 year old boy from Darwen who tragically passed away following a severe asthma attack.

WEC Group Director, Steve Hartley also kindly donated an extra 50% of the total, taking the amount raised to £1069.18.

The money will help North West Blood Bikes to continue to provide a vital out of hours transportation service for blood between hospitals, as well as helping the family of Kevin Burnett to purchase a headstone in his memory.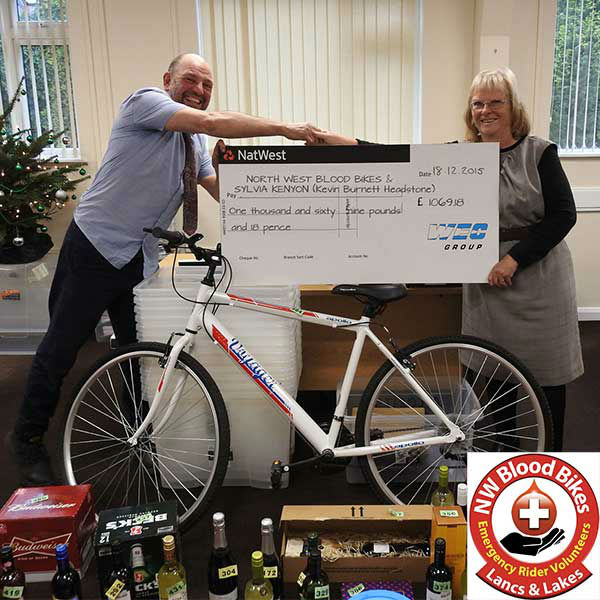 Sam Shaw Appeal & NCCA UK
Throughout 2013 & 2014 we raised money for the Sam Shaw Appeal, a charity supporting five-year old Sam from Darwen who was battling Neuroblastoma and needed funds for life changing treatment in America. We hosted a number of events including a Charity football match at AFC Darwen and a Charity Golf Day to raise money for the cause.

We raised £3,000 at our Golf Day for the local charity and for the Neuroblastoma Children Cancer Alliance (NCCA UK), which helps families affected by the childhood cancer through access to treatment, research, parent education and raising awareness.

In addition, Sam and his mum came to visit WEC and had a tour of our laser cutting factory, as well as a ride in our Managing Director's helicopter with his friend to put a smile on his face! - Full story here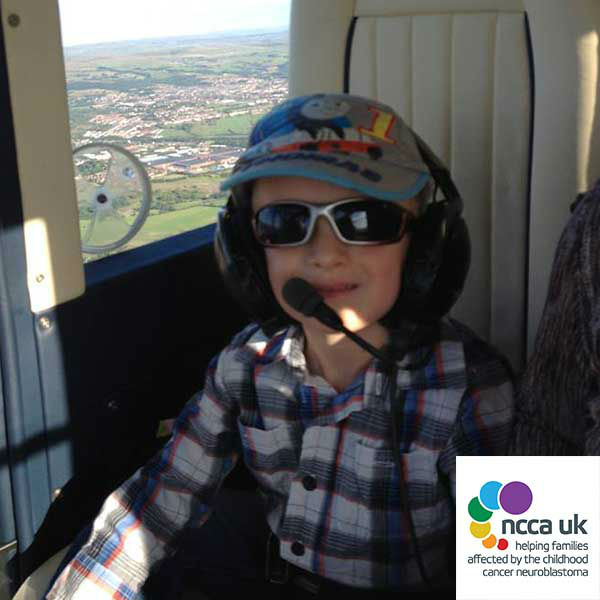 Community Foundation for Lancashire
The Community Foundation for Lancashire is part of a national movement of community foundations that undertakes strategic grant making, facilitates philanthropy and contributes to achieving positive social change in our local communities.

In Summer 2013 we raised money for the Charity at our annual Golf Day to show our support for investment into Lancashire's Voluntary and Community sector.

WEC Group apprentices manufactured the metal fence in-house, which was then donated for free.

The aim of the charity is to enrich the lives of people in and around Lancashire and through them create united, thriving and prosperous communities.- Full story here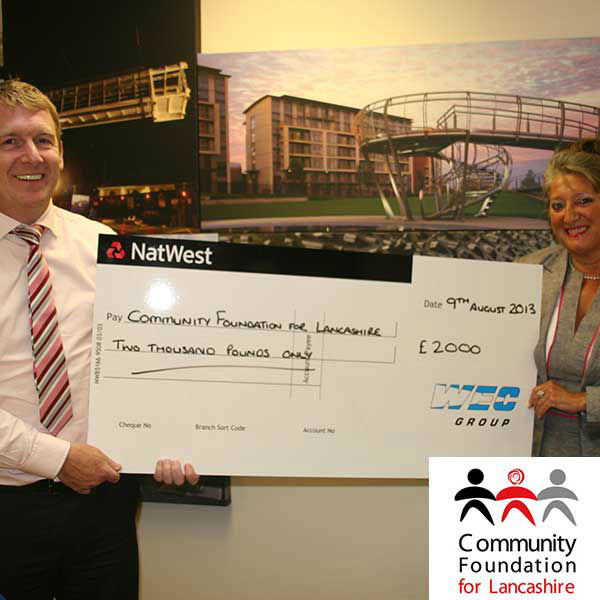 East Lancashire Hospice
WEC Group has been providing on-going support to the East Lancashire Hospice for several years because of the company's focus on supporting the local community and its residents.

In 2013, WEC Group donated £2,000 to the Hospice to help them to continue providing patients with high quality care.

The money was raised using several collection avenues, including the Group's annual awards ceremony as well as a Christmas raffle for employees, donating all proceeds to the cause.

In addition, the Group donated a Spitfire memorial sculpture to the town of Darwen and has been selling mini stainless steel replicas to raise money for the Hospice ever since. - Full story here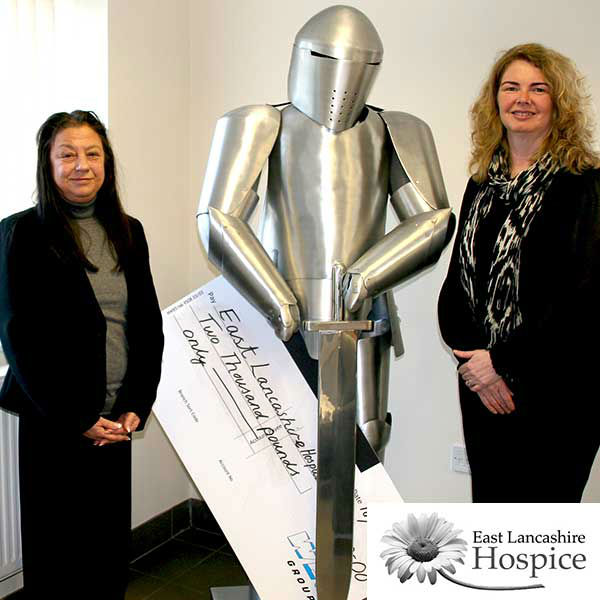 AFC Darwen
In 2013 WEC Group signed a deal to become the main sponsor of local football club, AFC Darwen.

We support the club financially as well as helping to promote them throughout the community, and we also recently provided them with brand new dugouts which were manufactured in-house by our apprentices.

As a way of supporting local business, a number of companies have sponsored an AFC Darwen player which enables them to choose a preffered AFC Darwen match and make use of the function room, free of charge, for networking opportunities. Since sponsoring AFC Darwen we have helped the team to reach success, being promoted to the North West Counties Premier League Division and winning several cups.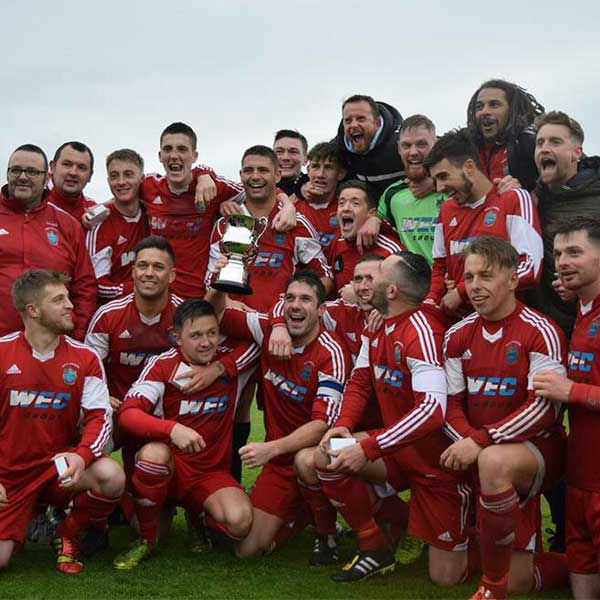 Darwen Days
Darwen Days is a community history project aiming to save photographs showing the history and heritage of Darwen and its people, before they are lost in time.

We actively support the organisation by providing them with new IT equipment and donations, as the Heritage of Darwen is very close to the heart of WEC Group. We also recently had the pleasure of sponsoring the new Darwen Days publication, Memories of Darwen.

Featuring over 260 photographs of the town, the 120 page book contrasts the old with the new and explains how the ancient East Lancashire community has evolved between the before and after pictures. The book was given away during a launch event at Darwen Library Theatre in November 2015.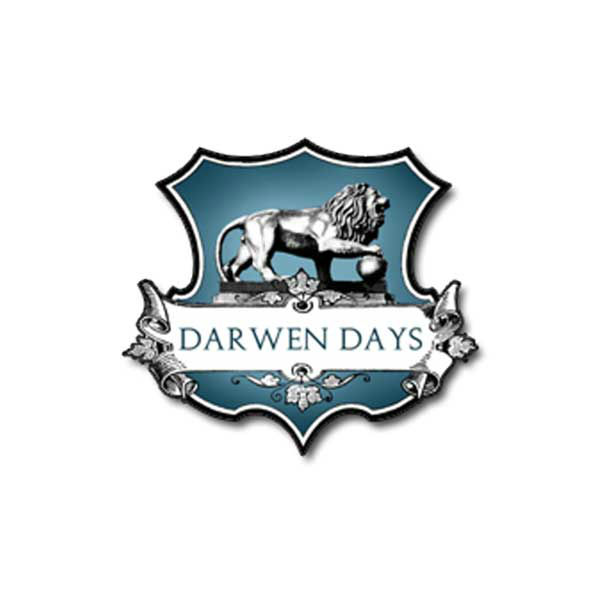 Supporting the Local Community
As a community centred organisation, we accept projects from the Local Authorities free of charge every year.

We use the opportunity not only to give back to the town, but also to help train our apprentices who get involved in community projects.

Recent work has seen our apprentices create a new viewing platform at Blackburn Rovers Training Ground, restore a local Church's weathervane after the original was damaged in a storm, fabricate a steel ramp for an amputee veteran who couldn't leave his house and a new security fence for Derwent Hall Charity in Darwen.

Please visit our Community Spirit page to learn more about our recent work in the Community.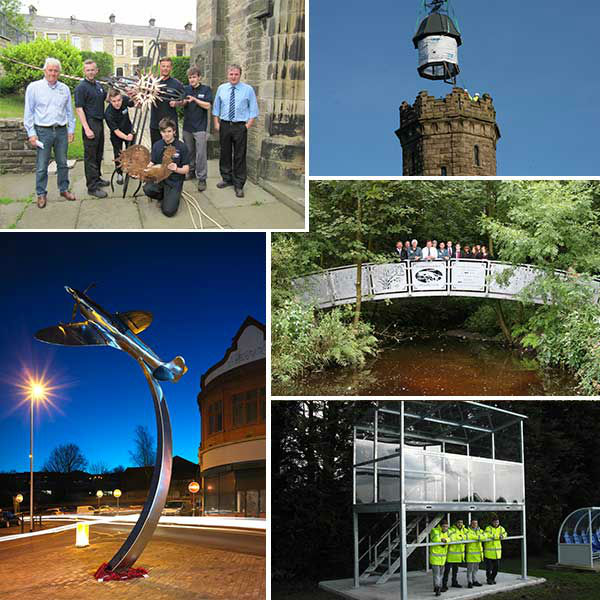 Staff Fundraising Activities
Our employees take part in a numerous events throughout the year such as races, bike rides, marathons and more to raise money for a range of local and national charities.

We also hold annual Christmas raffles to raise money for local charities as well as donation appeals which are open to all staff members across the Group.

In the past few years, our staff have raised money for charities including Cancer Research, Theo's Warriors, Multiple Sclerosis Society, Derian House Charity, Nightsafe, Great Ormond Street Hospital, Bolton Ear 4 Kidz, Forces Children's Trust, North West Air Ambulance and many more.

If you would like to learn more about our fundraising events and activities, please take a look at our staff newsletters.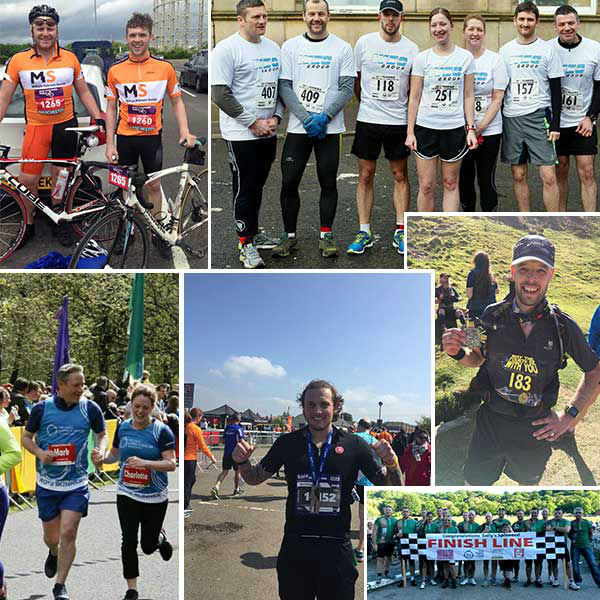 Sponsorships of Local Sports Clubs
As a way of showing our support to local sports teams, we often sponsor several clubs throughout the year.

The local clubs we sponsor/have sponsored include AFC Darwen, Langho FC Under-16's, Fulledge Colts under-15's and Blackburn Rovers. We also regularly donate money to a number of other clubs including netball, cricket and football teams to help fund new kits and equipment.

Sponsorships are a great way for WEC Group to give something back to the local town and the surrounding area that has been home to our many successes since the company was founded over 35 years ago.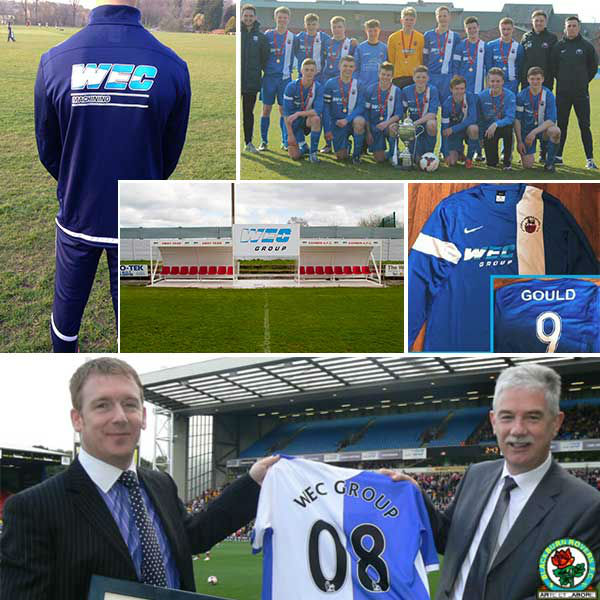 Supporting Local Causes
Throughout the year we support a number of local businesses, charities and schools by donating money for new equipment or to help towards fundraising.

In addition, we sponsored Blackburn Youth Zone's "Big Kick" event in 2013. Blackburn Youth Zone is a state-of-the-art youth club facility aiming to change the prospects offered to young people in the Blackburn with Darwen area.

WEC Group is also proud to be a part of the Hive Business Network. We actively support the Hive's "Plan for Prosperity" - an initiative to create new jobs in the Borough, pump investment into the area and improve overall quality of life for residents.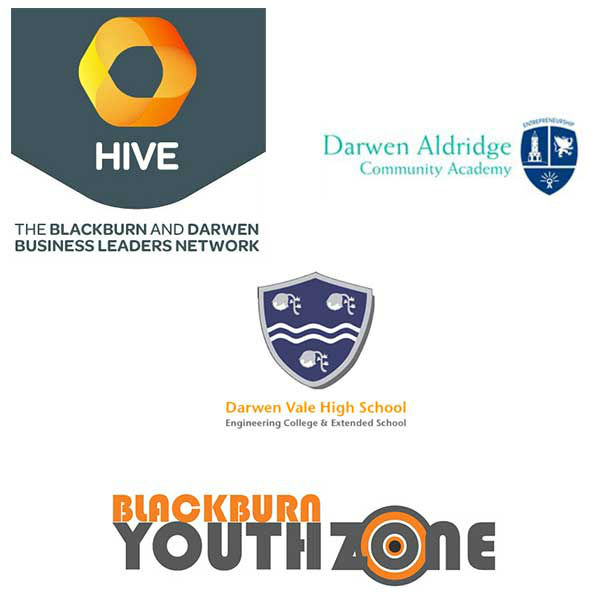 National Charity Support
Alongside supporting our local charities and communities, we also actively donate to many UK-wide charities as a way of showing our support.

Over the past few years we have held fundraising events for and donated money to causes including Movember, Royal Institute of Blind People, Alder Hey Hospital, Alzheimers Society, Prostate Cancer UK, Macmillan, National Autistic Society and Sue Ryder Nursing Home in Suffolk.

Our commitment to Corporate Social Responsibility extends beyond our community and we will continue to support a broad range of causes year-on-year.