Subcontract Laser Cutting, Sheet Metalwork & Fabrication
HTA Group is our Coventry-based manufacturing company specialising in subcontract laser cutting, CNC punching, CNC folding and fabrication.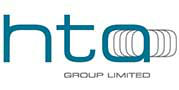 Established in 1973,
HTA
is recognised as an industry leading supplier of laser cut parts, precision sheet metal components and fabricated assemblies.
The company operate from a 95,000 sq. ft. manufacturing facility in the West Midlands with an extensive capacity thanks to continuous investments in some of the world's most advanced machinery.
With operations taking place on a 24-hour basis, HTA's manufacturing services include fully automated laser cutting,
CNC punching
and folding, robotic and manual welding/fabrication, prototype and development fabrication as well as painting and assembly.
HTA's machinery line-up includes state-of-the-art 4m x 2m fibre laser cutting machines with automated storage, loading, finished part removal and sorting which have been reported to be unparalleled in the country.
Our CNC punching capability enables the punching of components up to to 3000mm x 1250mm with embossing, forming, countersinking, thread forming and also engraving.
HTA are an approved Tier 1 supplier to numerous global OEM's across a wide range of industries including automotive, oil & gas, defence, rail, marine, nuclear, petrochemical and many more.
As a Group, we are committed to investing in process and technology, improving our overall productivity and leading to reduced unit costs. This is emphasised by our extensive investment in world class production technology across the board.
HTA has achieved rapid growth by forming close business partnerships with its customers and by providing them with the right products at the right time.
Accredited to ISO 9001:2008, fully compliant with BS EN 1090 EXC 4 and registration for Achilles Automotive, HTA is dedicated to providing a high-quality service with quick turnaround times and competitive prices.