Community Projects
WEC Group is a community centred organisation and as such we accept projects from the local authorities every year, free of charge, to benefit the local community.
We use the opportunity not only to give back to the town, but also to help train our apprentices who get involved in community projects all year round. By doing so, our apprentices can hone their new found skills while working on projects that benefit their town and bring pride to the local community.
Recent work includes:
Mill Hill St Peters FC Memorial Stand
Our apprentices have manufactured a new spectator stand for Mill Hill St Peters Football Club in memory of their late first team manager, Kieran Keigher.

34-year-old Kieran sadly passed away in April 2016 following a short battle with cancer. Our apprentices used their new skills to manufacture The Kieran Keigher stand, which has been extended from 9 metres to 18 metres to allow more people to use it. The panels were also laser cut in-house.

The stand has been donated to the club by WEC Group and will be used in his memory for many years to come.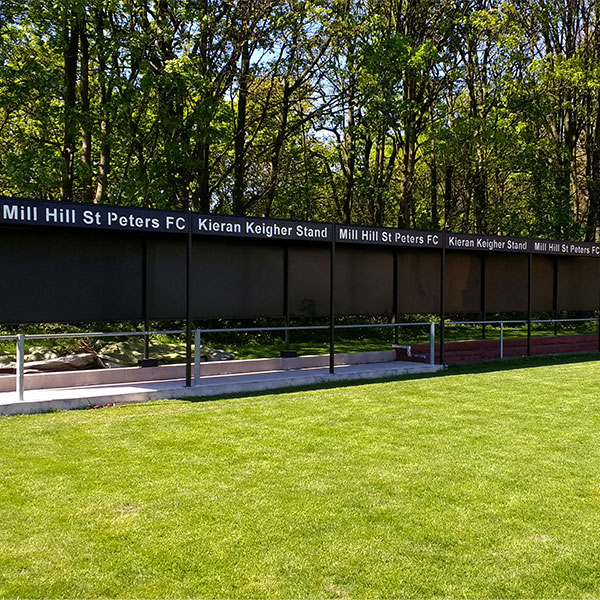 LS Lowry Matchstick Man & Dog Statue
Our apprentices created a stunning statue in tribute to LS Lowry's iconic matchstick man and dog.

Stood on the seafront at Knott End-on-Sea in Lancashire, the stainless steel statue stands at just over 5ft and took our apprentices over 500 hours to complete. It celebrates Lowry's links with the village as depicted in his painting "The Jetty at Knott End".

The project was overseen by our architectural metalwork division m-tec, and was jointly funded by a Shaping your Neighbourhood grant and Preesall Town Council.

The sculpture forms part of a wider plan by Fleetwood's Charity School in Preesall to improve the area around the jetty and celebrate over Over Wyre's arts heritage. - Full story here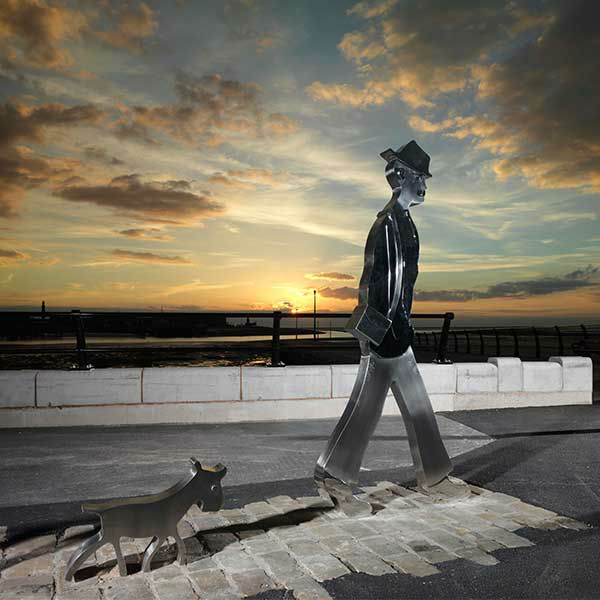 St. Cuthbert's Weathervane Restoration
St. Cuthbert's Church in Darwen has had a piece of its history restored thanks to our first year apprentices.

After the original weathervane was damaged on a storm, our apprentices spent four weeks working on the galvanised steel replica using traditional metalwork techniques including forming, MIG welding and oxy acetylene cutting - all of which they learned since studying at WEC Group Training Academy.

They also managed to restore the copper cockerel after they polished it back to its original state.

A spokeswoman for the Church said: "We are extremely grateful to WEC for its generosity in refabricating this historical weathervane at no cost to the church." - Full story here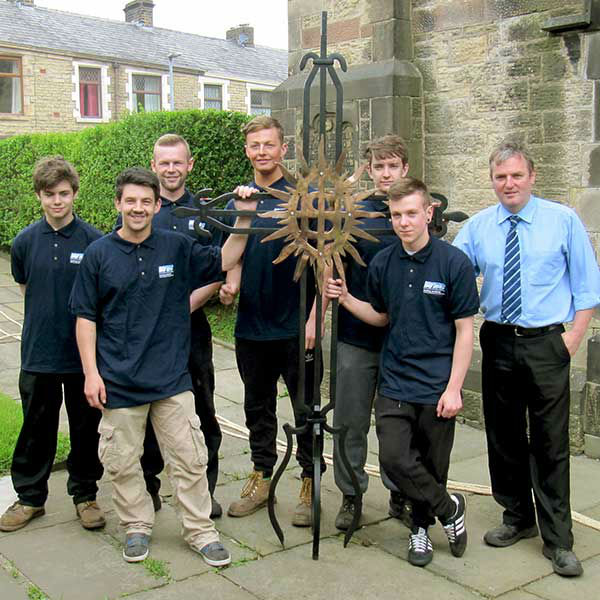 Steel Ramp for Amputee Veteran
A Gulf war veteran confined to his home after losing a leg has regained his freedom thanks to WEC Group.

Dave Wild had the lower half of his left leg amputated after it became infected following complications after surgery. Dave was left devastated after being told it would take the council three months to measure and install a ramp at his home in Delphinium Way, Lower Darwen.

WEC Group stepped in and our apprentices made and fitted a steel ramp within 48 hours, installing it on D-Day.

Dave said: "I was really chuffed with it. Being trapped in here was like being in a posh prison, and I couldn't get anywhere. I could just go from the kitchen to the living room, and back. For it to be fitted on D-Day was quite poignant really." - Full story here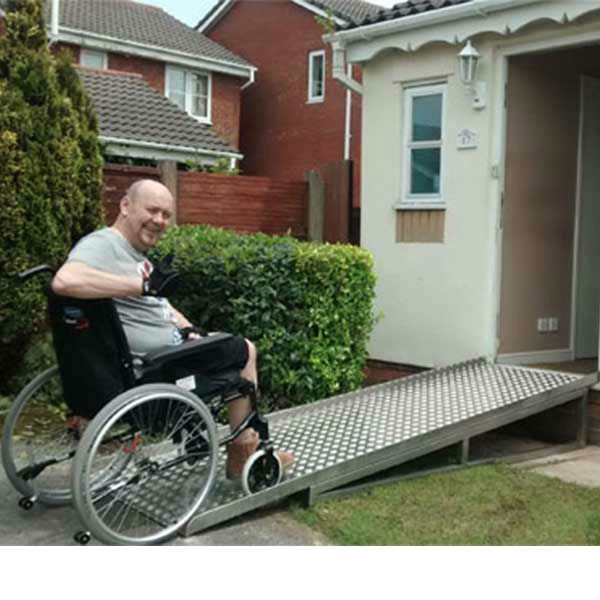 New Fence for Derwent Hall
People using the day care centre at a Darwen charity are now able to sit outside and enjoy the sun in safety after a new ornate fence was installed by WEC.

The fencing protects users of the charity's facility close to Darwen town centre and improves security at the day care centre, which was first opened in 1997.

WEC Group apprentices manufactured the metal fence in-house, which was then donated for free.

Derwent Hall centre manager Julie Brindle said she had wanted to put up the fencing for some time is delighted now it has been put in place. She said: "It has been an issue for us as people can't sit outside without a member of staff as they could get run over." - Full story here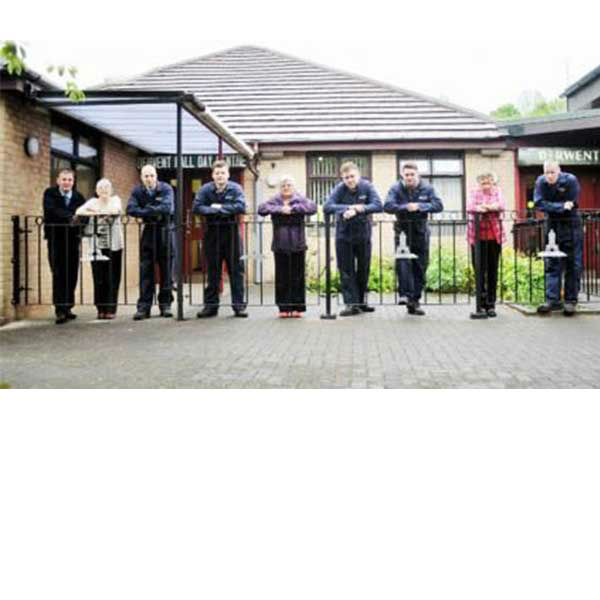 Darwen Spitfire Memorial
The Darwen Spitfire Memorial sculpture was manufactured by WEC Group Training Academy apprentices and donated to the town to act as a reminder of the sacrificies Darweners made during WW1.

The replica measures in at one twelfth of the size of a real Spitfire, and has a 3.8m / 12 ft. 9 ins wingspan.

Our apprentices strived to have the feature ready for the 10th November in time for the Remembrance Day service. The unveiling attracted a huge audience and the memorial now stands at 'The Green' in Darwen Town centre. - Full story here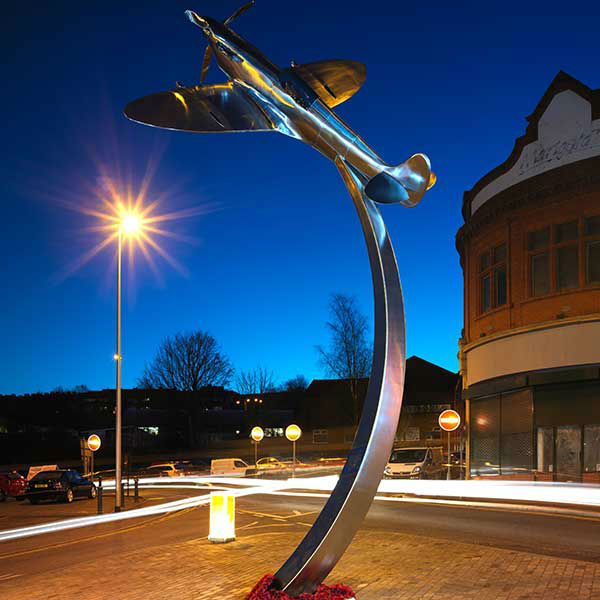 Darwen Tower Dome
Darwen's Jubilee Tower lost its fibreglass dome and weathervane during winds of up to 80mph in 2010.

The new tower dome which was manufactured by our first year apprentices cost WEC Group more than £35,000 to make. Once complete, it was donated to the people of Darwen, free of charge, by WEC Group founder and Managing Director Stephen Hartley.

The 900kg dome was successfully installed by helicopter in 2012, attracting a large audience including TV crews and local media. - Full story here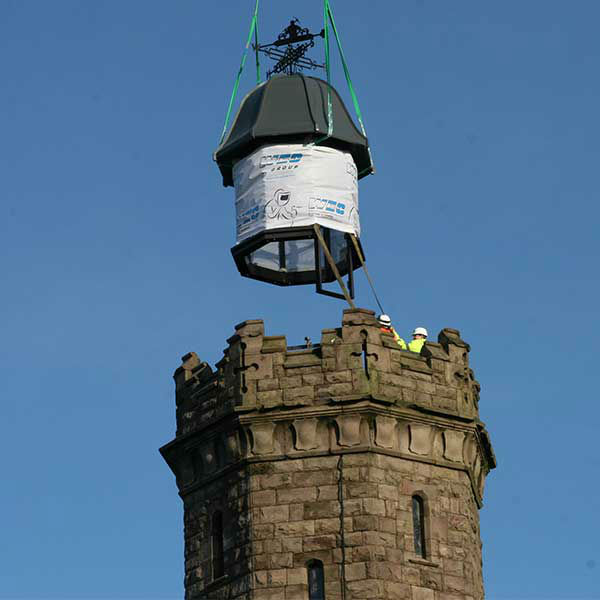 Hoddlesden Reservoir Bridge
Members of Darwen Loyals Angling Club spent two years making improvements to Hoddlesden Reservoir to make it a better and more attracive place for Anglers.

WEC Group donated a brand new, 10 metre bridge that was fully manufactured by our apprentices in-house to replace the old wooden one that had severely rotted.

It also features intricate laser cut designs with the Darwen Loyals Angling Club such as the logo and information.

Pupils from Darwen Vale High School also helped to design it and came to see the finished bridge once it had been installed.

The new bridge was part of a two year project to improve the resorvoir and make it a much more appealing place to visit.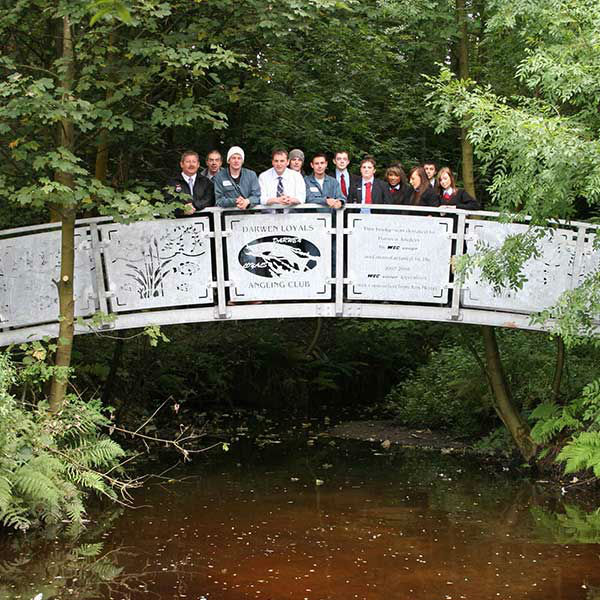 AFC Darwen Dugouts
We are proud sponsors of local football team AFC Darwen and our Commercial Director, Wayne Wild is the Chairman.

As part of the sponsorship deal, WEC Group Training Academy apprentices manufactured and provided new dugouts for the WEC Group Anchor Ground.

The new dugouts now take pride of place on the halfway line on the Howarth Timber Stand side.