Engineering Services
WEC Group offer a range of fabrication and engineering services to many industries such as aerospace, defence, security, marine, oil & gas and rail. Our manufacturing area alone spans 600,000 square feet across Lancashire, Merseyside, Yorkshire and the West Midlands with craneage facilities of up to 30 tonne capacity, meaning no job is ever too small or too large for us.
Welding & Fabrication
TIG, MIG, Subarc, and Robotic Coded Welding
WEC Fabrication provides 35 years of experience in welding with numerous TIG sets, MIG sets, MMA sets and GAS sets, as well as submerge arc welding machines, punching and guillotine equipment.

We offer small to large fabrications in stainless steel, aluminium and mild steel as well as coded welding, carbon steel fabrication, production line fabrication, repetitive line jig-work, powder coating, shot blasting, airless & wet paint spray, metal polishing, design & drawing, 3D modelling and structural calculations.

We specialise in welding/fabrication as well as heavy engineering for complex parts such as pressure vessels, nuclear assemblies, structural metalwork and railway footbridges to name but a few.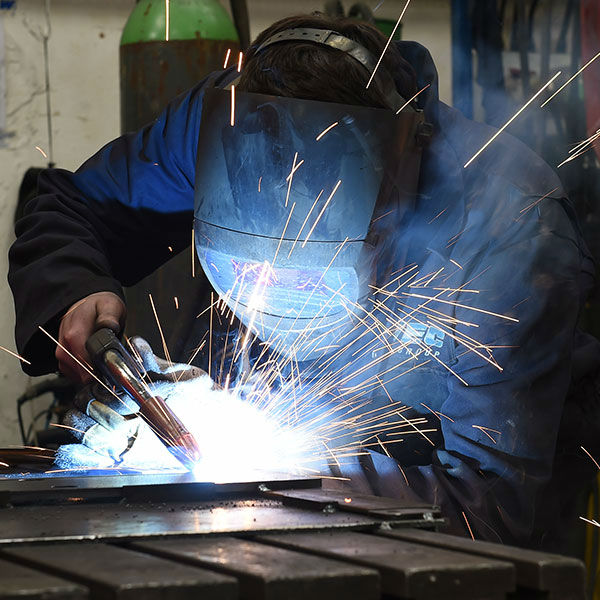 Laser Cutting, Press Braking, CNC Punching & Sheet Metalwork
Laser cutting of flat sheet, tube, box section, and open profiles
We have two laser tube cutting machines capable of cutting tube, box section and most open profiles such as angle and channel.

In addition, we have 21 flat bed laser cutting machines in-house with capacity of up to 20m x 3.2m x 20mm as well as bevel facility up to 45 degrees for weld preps. We also have 24 press brakes and CNC punching capability up to 3000mm x 1250mm.

Our 7KW laser cutting machine (4m x 2m bed) allows us to laser cut mild steel and stainless steel up to 30mm thick and aluminium up to 20mm thick and thanks to recent investments in fibre laser cutting machines, we are now also able to laser cut brass and copper up to 10mm thick and other non ferrous alloys up to 6mm thick.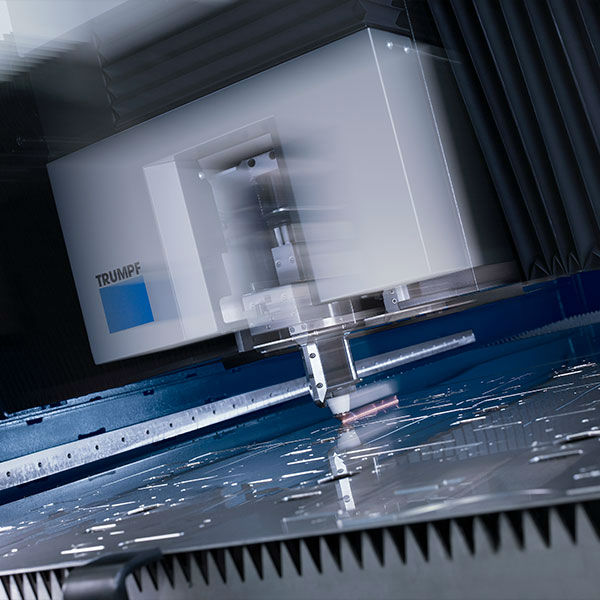 Waterjet Cutting
WECJet Ltd trading as WEC Waterjet
WEC Waterjet is based at our newly purchased 16,632 SQ. FT. factory in Blackburn, Lancashire. WEC Waterjet benefit from the latest waterjet cutting technology and are able to waterjet cut any materials up to 200mm thick with a 12m x 3m maximum bed size.

The use of specialist 3D & computerised motion control software enables WEC Waterjet to produce highly complex shapes to an accuracy of as close as +/- 0.001" and better when required. Some of the benefits of the waterjet cutting technolgy include high precision cutting tolerances, high repeatability, the absence of heat affected zones (HAZ), a reduction in waste materials, and massively reduced set up costs.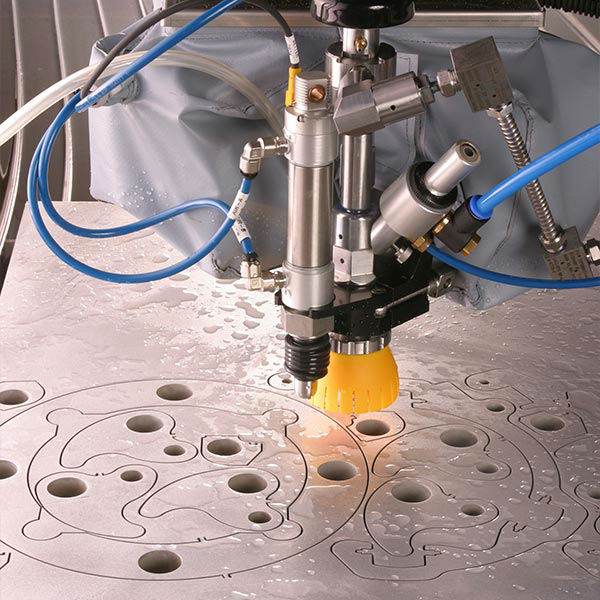 CNC Machining
CNC Turning, CNC Milling, and Precision Engineering services
WEC Machining manufactures precision machined components, light fabrications and assemblies to customer specifications utilising the latest in cnc machining technology. We have over 30 CNC Machines, including one large 5 axis Mill Turn Centre with Capacity to machine components of up to 920mm dia and 4m length. Following recent investments, WEC Machining also benefits from 2 large milling machines with bed size of 11.5m x 1.5m x 2.5m.

To allow further expansion, WEC Machining relocated to a purpose built 30,000sq ft machine shop in Blackburn.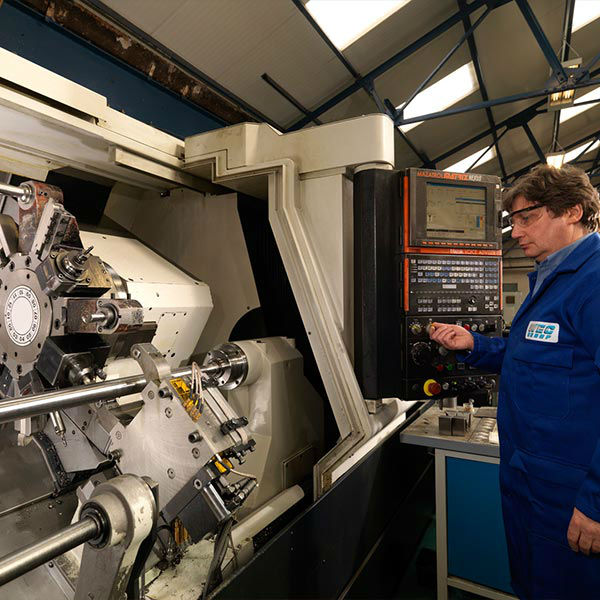 Finishing
Powder Coating, Wet Painting & Shot Blasting
WEC Powder Coating is the newest division of WEC Group offering a high-end, sub-contract powder coating, wet painting and shot blasting service nationwide to a range of industries.

Our powder coating plant boasts a four stage in-line pre-treatment plant, two automatic reciprocators with six powder guns and a 90% recovery system.

We have the capability to powder coat components up to 1.5m (high) x 3m (length) x 800mm (wide) and the range of colours we have available is virtually unlimited.

In addition, we offer in-house shot blasting and wet painting of components up to 15m long x 6m wide x 4m high. Our wet painting service works in-line with this, meaning energy costs and lead times are reduced.