High Quality Rolling Stock Metalwork
WEC Group delivers high-quality rolling stock metalwork to large Rail OEM's and Prime contractors in the industry.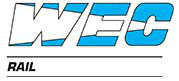 We are an approved aluminium welding supplier to Bombardier Transportation, specialising in the manufacture of undercarriage and interior parts including:
Electrical Enclosures
Body End Cubicles
Accredited to BS EN 1090, Achilles and RISQS, we carry rail specific materials such as approved earth bonds and fasteners, working closely with world-class component manufacturers to ensure the highest level of quality.
Offering a one-stop-shop service for our customers in the rail industry, we are capable of taking projects right through from the initial design stage to the manufacture and installation of the completed product.
MTL Advanced
has also achieved BS EN 15085 Class 2 and BS EN 3834-2 accreditations for passenger rail and freight wagons, supplying Category 1 safety critical parts including cab & bogie structures, body shell components, bolsters and fuel tanks.
As a leading subcontract supplier of laser cut parts, sheet metal components and fabricated assemblies for the rail industry,
HTA Group
also manufacture a range of parts including interiors, HVAC, chassis components, undercarriage framework and more.
In addition,
WEC Rail
provides design, fabrication and installation of signal structures and gantries, electrification projects (OLE, main steel and SPS) and CCTV products.
For Rolling Stock Metalwork enquiries, please contact us on:
T: 01254 773 718
E: wecrail@wecl.co.uk