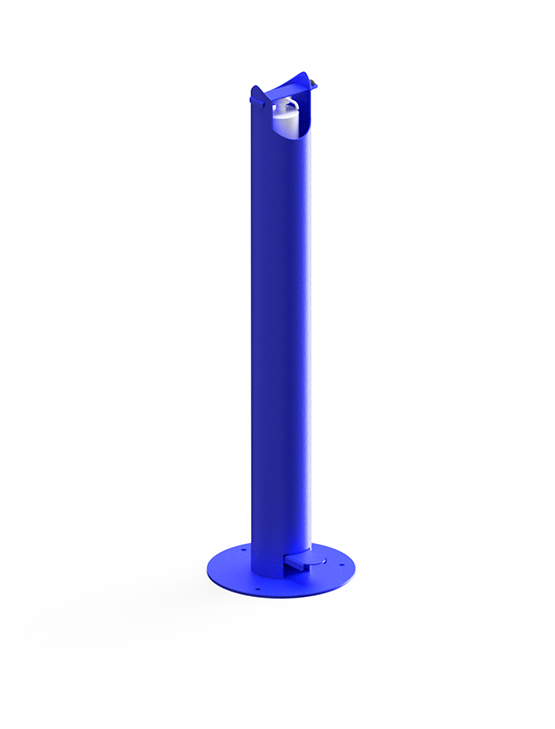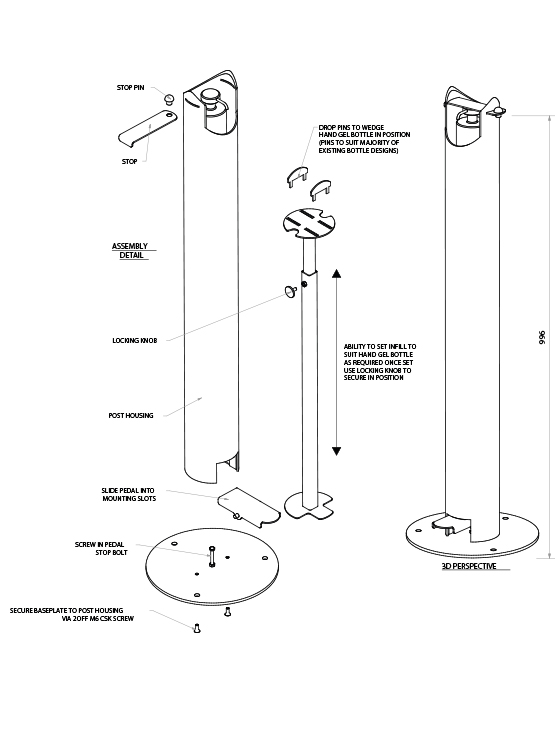 SENTRY Pedal Operated Hand Sanitiser Dispenser - Eco Version
£120+VAT (including mainland UK delivery)
Due to high demand, we have developed a new entry level version of our popular Sentry Foot Operated hand sanitiser dispensers for customers who wish to use their own hand sanitiser bottles.

EASE OF OPERATION

"Hands Free" Pedal operated dispenser to prevent contamination! These entry level dispensers have a fully adjustable internal frame to suit your sanitiser bottle sizes (Max bottle size 105Ø x 500mm - not supplied)

BUY NOW

Our Hand sanitiser dispenser are fully manufactured in the UK. Due to current high demand, there is a 10-15 working days leadtime. Prices below include VAT and delivery. Payment can be made via Paypal or debit/credit card.

For larger quantities, or to discuss distribution and retail options, please call our dedicated Sales Team on
+44 (0)1254 700200