WEC Group is delighted to have been awarded The British Army Award for Large Employer of the Year at the North West Regional Apprenticeship Awards 2019 which took place in Liverpool's Titanic Hotel earlier this month. We also received highly commended in the PeoplePlus Award for Recruitment excellence which highlights employers demonstrating innovation in their recruitment process ensuring they have a diverse workforce.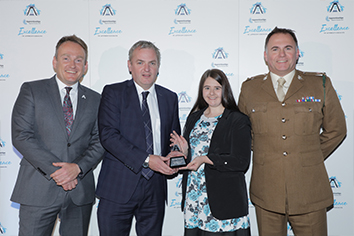 This is the fourth time in six years that WEC Group has received the regional Large Employer of the Year accolade and also received highly commended last year's national awards. WEC Group will now go on to represent the North West in the national finals again which take place later this year.
The Training Academy opened its doors in 2006 and has since skilled up over 150 apprentices in advanced disciplines including welding and fabrication, mechanical engineering and CNC Machining. One of the welding/fabrication apprentices recently ranked within the top 10 in the world at the prestigious WorldSkills tournament that took place in Kazan, Russia earlier this year. WEC Group celebrate the importance and benefits that apprentices can bring to a company and continuously strive to extend the programmes that are available within the company as well as recently extending the apprenticeship programme to those over 25, providing them with a route back into employment or those wanting a change in career.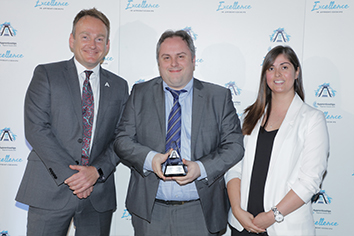 Kris Mercer, WEC Group's Training & Development Manager, said: "Apprentices are an essential part of the company, bringing with them invaluable skills, enthusiasm and passion and we are delighted to be recognised for our continuous support and investment to our apprentices."
The National Apprenticeship Awards are in their 16th year and continue to celebrate outstanding apprentices and employers who champion apprenticeships across England. All winners from the regional finals
WEC group would like to express their gratitude to everyone who continues to make our apprenticeship programme a success and we would like to thank all our talented apprentices for their hard work and dedication making our Apprenticeship Programme the success that is is.
You can find out more about our apprenticeships on our dedicated Training Academy page.
For further information on the National Apprenticeship Regional Awards, please visit the official website