Now one of the UK's largest subcontract engineering and fabrication companies in the UK, we will be showcasing our increased capacity at Subcon 2019 at stand C15 following multi-million pound investments in our laser cutting capabilities and capacity.
This year marks a special occasion for the Group as we celebrate 40 years of business. From humble beginnings in 1979, the company has now grown into one of the UK's leading contract manufacturing specialists. 2019 also marks the Group's 9th visit to Subcon where we will return to exhibit the extensive subcontract services they offer.
On the back of a series of large fabrication contracts throughout 2018 and early 2019, WEC has also seen an impressive increase in staff numbers from 875 to 940 since the last visit to Subcon.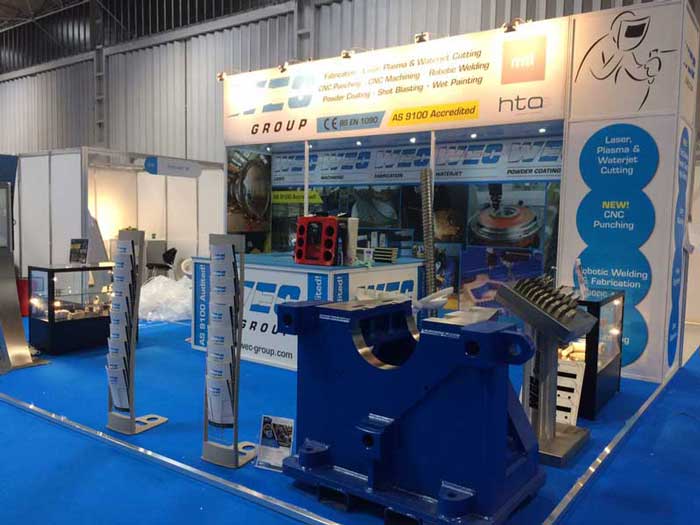 In an effort to fuel further growth, the Group has now unveiled an ambitious £6m investment plan. This investment will see the first fibre tube laser installed at the Group's Knowsley site 5750 Components Ltd, to mirror the success the Group has had at its Darwen headquarters. The Darwen site itself will also benefit from the installation of a similar new fibre tube laser with step loader later in the year.
The new Adige LT8.10 fibre tube lasers will allow WEC to cut tubes, box section and special shaped tubes or open sections up to 8.5m in length and 240mm diameter which is a significant increase compared to our current offering. The machine will come fully equipped with an improved 3D tilting head which makes it possible to do (± 45°) chamfers and other complex cutting patterns including weld prep cuts in thick walled tubes. We will now also be able to process brass, copper, & galvanized tubes as well as complex shaped extrusions which were previously falling outside of their capability.
In addition to the new fibre tube laser, the Group's headquarters in Darwen will see a complete overhaul as the company's existing CO2 flatbed lasers line-up are to be replaced with three new 4m x 2m 10Kw fibre lasers with sheet loading automation later in the year. This will increase cutting capacity by 33% and massively reduce our carbon footprint in line with the company's environmental aspirations.
Wayne Wild, WEC Group Commercial Director said: "Our investments in the very latest laser technology will enable us to retain our competitive edge and continue servicing our growing customer base to the industry's highest standards with high processing speed and excellent part quality on thin gauge sheets and thick plates alike. The new machines will allow us to minimise downtime and increase our weekly cutting hours by a third which should pave the way for future growth."
The recent investments complement our already comprehensive line-up which includes, waterjet cutting of almost any material up to 200mm thick, AS9100 accredited CNC machining as well as extensive welding/fabrication, structural steelwork and metal finishing services such as powder coating, wet painting and shot blasting.