We are delighted to announce that WEC Group and divisions Sherburn Metalwork and HTA Group Ltd has achieved ISO 3834 Welding Quality Management Certification following a successful audit.

Under the new scope of the certification, we are now accredited to manufacture brackets, structural products, poles and cantilevers for highways, bridges. The accreditation also focuses on various welding applications for the Rail, Nuclear and Defence Industries.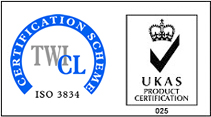 The ISO 3834 accreditation works hand in hand to complement our ISO 9001:2015 standard, which is the internationally recognised quality management standard.



It will allow WEC Group to meet the quality requirements demanded by the most critical industries, and this is another testament of the company's extremely high levels of welding excellence offered to all our customers.

As a Group we are continuously improving our manufacturing processes and all our welding procedures have been carefully drafted and quality-tested according to international standards. WEC Group is one of only a few TWI (The Welding Institute) certified welder training centres in the North West, and we benefit from In-House CSWIP Welding Examiners and CSWIP Master Welding Intructors.

Our Quality Management System is an integral part of everything we do, and we are proud to continue providing the highest quality fabrication and engineering services that our customers demand.

The new certification complements our extensive range of existing quality accreditations including Aerospace AS9100 for machining and waterjet cutting, BS/EN 1090 CE Marking compliance, RISQS and EN 15085 certifications for rail.

With over 900 staff including over 300 skilled welders, and full in-house profiling, machining, and metal finishing capabilities, WEC has now grown into one of the UK's largest contract fabricators in the UK. Please feel free to send any fabrication RFQs to fabrication@wecl.co.uk or ring +44(0)1254 773718, and our commercial team will be happy to help with your manufacturing requirements.