The WEC Engineering & Fabrication Training Academy has once again been crowned as the leading Manufacturing Apprenticeship / Training Scheme in the region at the Insider Made in the North West Awards 2020.

Apprentices are at the heart of our continued growth and success as we continue to invest in the future of our organisation as a whole and we are thrilled to have had our Training Academy recognised as one of the country's top Apprenticeship Schemes.

Over 200 apprentices have come through the doors of our Academy since it was opened in 2006 and this great announcement comes in the wake of our recently unveiled plans to double our intake of advanced welding, machining and technical engineering apprenticeship positions.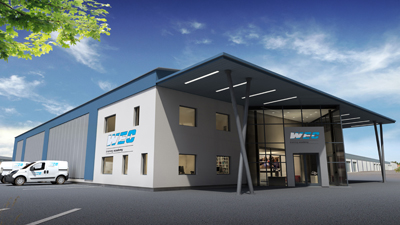 The running costs of such an extensive and established training programme amounts to c/£400k per year, a huge investment for a company of WEC Group's size. The benefits of the apprenticeship programme have far outweighed the costs as the Group turnover has increased six fold since the apprenticeship programme began in 2006, and this has created around 800 new positions in the meantime.

WEC Group Training Manager Kris Mercer said: "WEC group are extremely grateful to have received the Manufacturing apprenticeship / Training Scheme Award, as we believe that our Academy is leading the way for manufacturing apprenticeships. We would also like to thank all of the dedicated apprentices for their extremely hard work throughout this challenging year and we look forward to welcoming our new intake of apprentices in January 2021."

The full list of shortlisted businesses and winners was announced via the Insider Media website.

You can find out more about our apprenticeships on our Training Academy page.