WEC Group has invested a quarter of a million pounds in a brand new multi spindle/multi axis lathe in order to manage its increasing volume of orders for close tolerance aerospace industry components.
The state-of-the-art Miyano ABX-64SYY (now wholly owned by Citzen) is a welcome addition to the extensive line up of CNC machines at WEC Machining's 33,000 sq. ft. purpose built facility in Blackburn, Lancashire.
It also works in tandem with the division's existing 7 axis Citizen Sliding Head Lathe with 4 metre bar feed and up to 32mm diameter.
With the ability to machine simultaneously at the left and right spindles using the upper and lower turrets, both featuring a Y-axis function, the top of the range machine can complete front and back machining of products with complex shapes in a short space of time.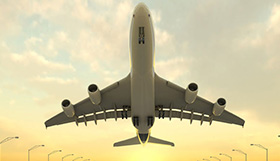 Steve Fitzpatrick, Director of WEC Machining said: "The addition of the Miyano ABX-64SYY will greatly improve our component delivery lead time and enable us to work to the most demanding tolerance requirements presented by our aerospace customers.
"A number of our key aerospace contracts will benefit directly from this addition to our growing multi spindle, multi axis turning cells."
This investment follows our recent AS 9100 Rev C certification for machining as we strive to build our order book in the aviation, space and defence industries.
We have made heavy investments in our CNC machining, laser and waterjet cutting operations over the past 12 months as part of our ongoing expansion plan. This includes investments in state-of-the-art equipment such as a fully automated laser cutting machine based at MTL Advanced in Rotherham.